---
May 2017
Labrador Retriever Club of VIC Championship Show
BEST in SHOW - Champion Eraky Clarity
Baby Puppy in Show - Eraky Intuition
Opposite Baby Puppy in Show - Eraky Springbok
Opposite Puppy in Show - Eraky Dirty Harry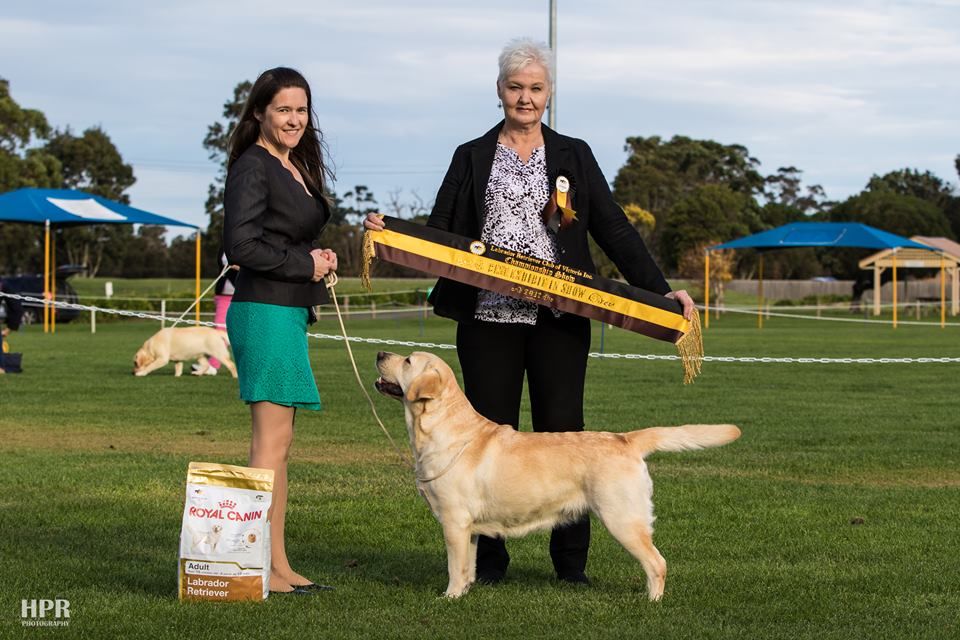 Eraky Intuition - Baby Puppy in Group - Albion Park Kennel Club Championship show
April 2017
Eraky Illusion - Reserve BCC - Sydney Royal dog show
Eraky Dirty Harry - Puppy of breed - Sydney Royal dog show
October 2016
Eraky Serengeti - Baby puppy in show - United Retriever Club Championship show
Past Events
July 2016
At the Labrador Retriever Club of QLD Championship show we gained the following results
Justin "Tapeatom Just In Time" - BEST in Show. Congrats Justin on his first BIS!
Izzy "Eraky Clarity" - Runner-Up Best in Show
Kirk "Kirkdell Instrumental" - Baby Puppy in Show
Bella "Eraky Interlude" - Intermediate in Show
Lucy "Eraky Illusion" - 2nd place Puppy Bitch class
June 2016
We had a wonderful time at the 2016 Labrador National in Adelaide
Justin - 1st place Open dog. Opposite open in Show
Madde - 1st place Veteran bitch. Opposite veteran in show. Not bad for a 10 year old!
Bella - 2nd place Intermediate bitch
Kirk - 3rd place Baby Puppy dog
May 2016
We'd love you to watch this video our good friend Scott Washington of AlpyneAir Labradors put together to showcase our Labrador "paradise"
We had a great day at the NSW Labrador Club Championship Shows on 8 May 2016
Show #1
Izzy - Best in Show!
Benny - Baby Puppy in Show
Adele - Opposite Baby Puppy in Show
Lucy - Opposite Minor Puppy in Show
Show #2
Benny - Opposite Baby Puppy in Show
Bella - Intermediate in Show
March 2016
Congratulations to Justin - Sth Af Ch & Ch Tapeatom Just In Time for winning dog challenge at the 2016 Sydney Royal Dog Show
October 2015
Congratulations to Bella - Ch Eraky Interlude - our newest Australian Champion
Congratulations to Justin on attaining his Australian Champion title with a Best in Group at Goulburn Championship Show
Congratulations to Lexie - Balarishnan In The Line for her Baby Puppy in Show Award at Wagga Wagga Kennel Club Show.
August 2015
Welcome to Australia Justin! We are the proud new owners of Sth Af Ch Tapeatom Just in Time (IMP ZAF) "Justin". Thanks to Michael & Betty Howard for sending Justin to us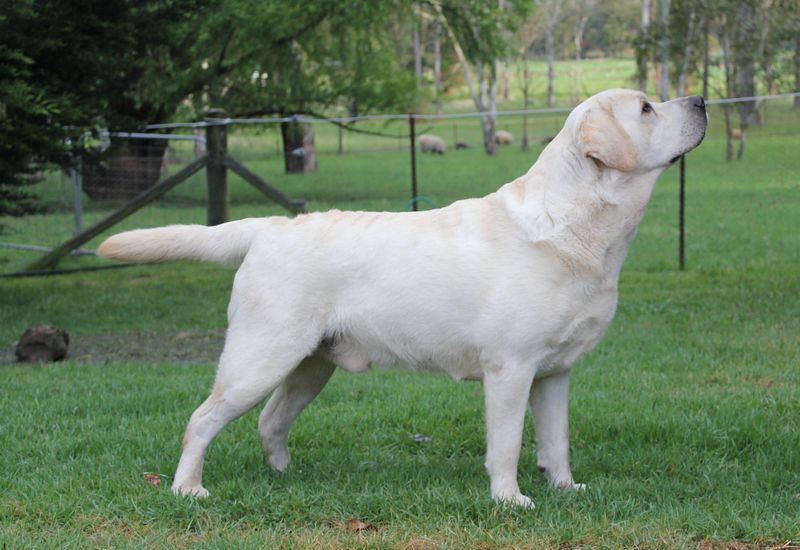 July 2015
Congratulations to Bella - Eraky Interlude! Runner-Up Best in Show and Bitch Challenge at the Labrador Retriever Club of Qld Championship Show. Congratulations also to Izzy - Ch Eraky Clarity on winning Reserve Bitch Challenge.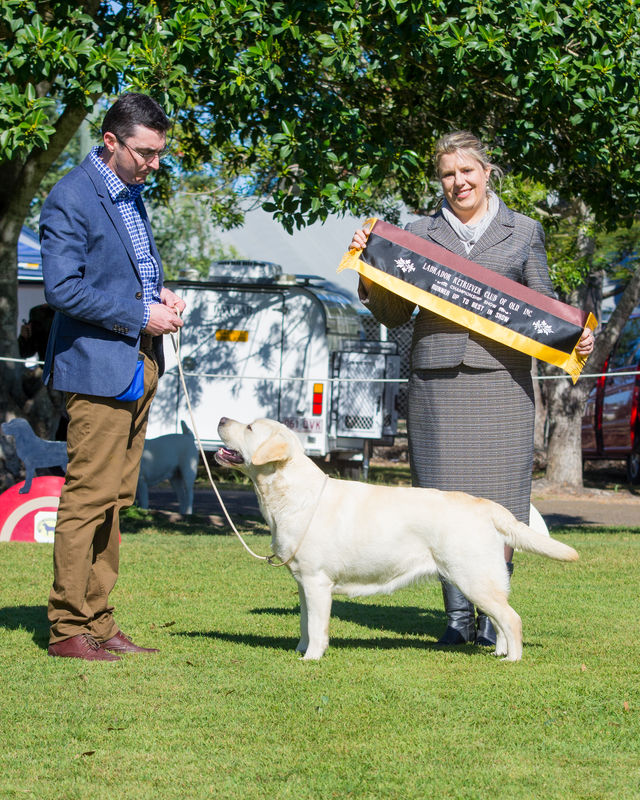 May 2015
A great day at the Labrador Retriever Club of NSW Championship shows
Best in Show #1 - Ch Eraky Night Sky
Best in Show #2 - Ch Eraky Clarity
2nd Place Open Dog show #1 & #2 - Ch Tapeatom Headliner
2nd Place Baby Puppy Bitch show #2 - Eraky Cest La Vie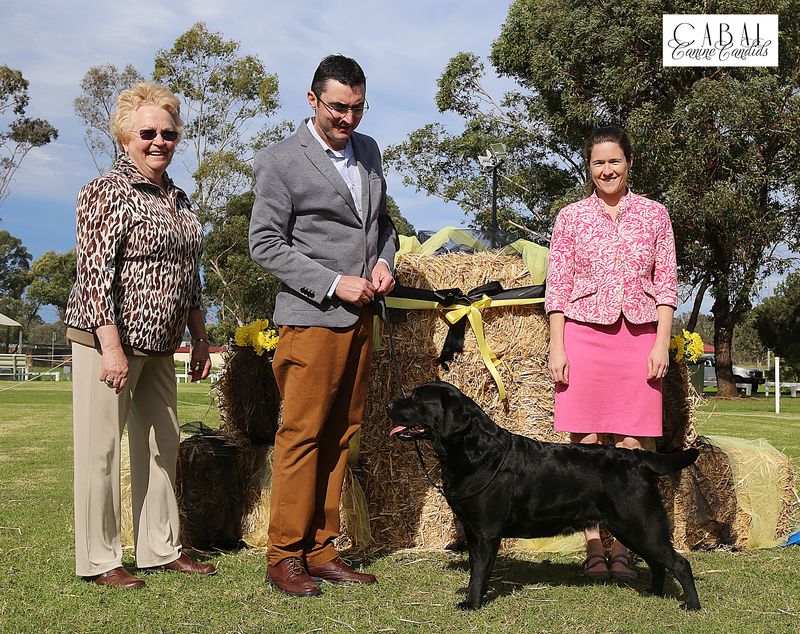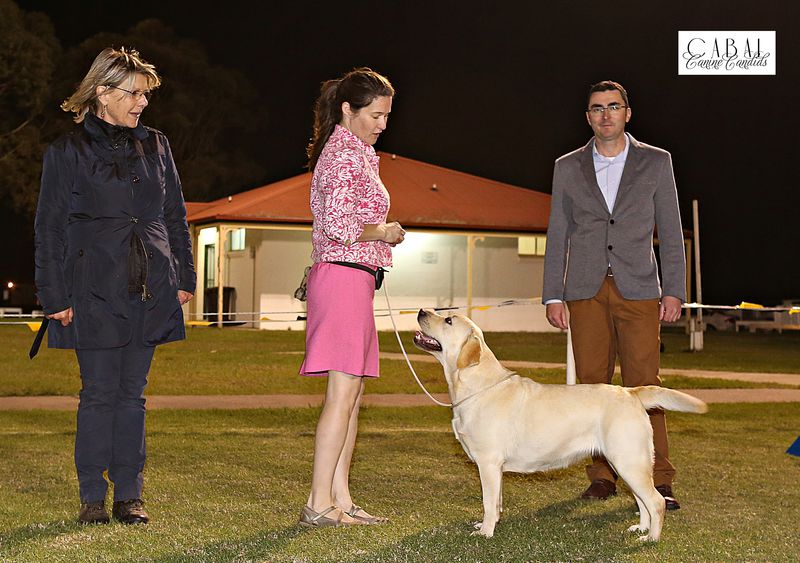 March 2015
Congratulations to Maddie "Champion Eraky Enchanting" on winning bitch challenge at the 2015 Sydney Royal - at 9 years of age!
Eraky Joint Venture has scored a perfect "Zeros all round" hip and elbow xray certificate. Another Langer child to achieve this perfect result
February 2015
Australian Champion Eraky Sheza Corker - our newest champion! Congratulations to Wendy and Corky on attaining Corky's Championship
Eraky Interlude "Bella" wins Junior in Show - Sapphire Coast - 13/2/15
January 2015
Happy Birthday Lilli! Australian Champion Eraky Born To Shine turned 13 years old today. Lilli is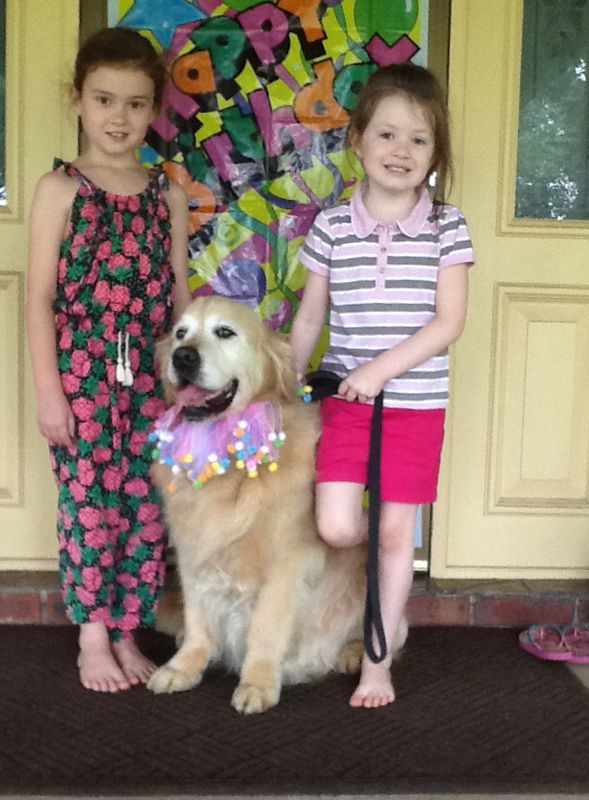 from our very first litter of Golden Retrievers and behind many Eraky Golden Retrievers today.
November 2014
Eraky Clarity – Best in Group and Intermediate in Show - Orchard Hills NSW
Eraky Clarity - Runner Up Best in Group - Belconnen ACT
August 2014
Eraky Interlude – Baby Puppy in Show
July 2014
Labrador National Championship Show – Qld
Ch Eraky Clarity – Bitch Challenge and Junior in Show
Ch Eraky Enchanting – Opposite Sex Veteran in Show
Ch Eraky Movie Star – 2nd place, Australian Bred Bitch
Ch Eraky Night Skye – 2nd Place, Limit Bitch
Eraky Night Skye attains her Australian Champion Title
Eraky Clarity attains her Australian Champion Title